Austin TX Office Lease Rates
How do you know a commercial real estate broker can perform and provide you great service? Service is action, not word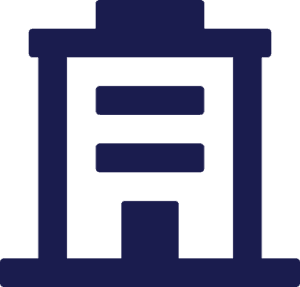 s, wouldn't you agree? Check this page out if you want to have a birds-eye view of what is going on with lease rates for office space in Austin. By tracking Austin, TX office lease rates , we can provide our Clients with real time accurate information. The next step? Team up with Shire Commercial to provide You the necessary actions it takes to find a a commercial property for lease or sale so that you can save a lot of time and hassle running around needlessly. Contact us today.
Research Austin, TX Office Lease Rates Below
You can check more detailed vacancy rates below. As a comparison, vacancies back in Q4 2015 overall were 9.6%. There are specific Austin office properties that have a very tight supply such as Downtown, NW Austin, Far NW Austin and South Austin vacancies have ticked lower a bit. Vacancies are moving into Q3 2018 to 10% for Class A office and 10.8% for Class B space.
On this page you will get a market snapshot of the quarterly Austin, TX office lease rates. The data is accurate within a 90 day period, data is provided in arrears , lease rates do not change by a large percentage over one quarter., however these are "active lease rates" that we track. Where are these offices located? That is where a broker with knowledge and experience brings value to You as the Client! Call us so we can help you find and negotiate an office lease or purchase.
Office Sub-Market
Type of Office Space: Class
Office lease rate averages
Quoted per year End of Year Rates (Full Serv Gross)
Overall Average
A and B
$37.70 Up
Downtown
Northwest -Arboretum
Far Northwest
A
A
A
$57 Up
$37 Up
$32.30 Down
Central
South
Southwest
East
A
A
A
A
$33 Down
$39 Down
$37 Down
$46.00 Way up
CBD
Northwest
Far Northwest
Southwest
Central
North East
South
Southwest
B
B
B
B
B
B
B
B
$45 Up
$33
$28
$31
$31
$25
$44
$31



Vacancy of Austin Office Property- Into Q3 2019
Latest Office Occupancy Levels | Vacancies are posted 1 quarter in arrears

CBD 6.4% | East 9.8% | Far Northwest 9.6% | North East 21% | Central 8 % | Northwest 9% | South 9% | Southwest 8.5%
Take advantage of great Austin office leasing services now.
Contact us today for more information and a no obligation analysis of what the office leasing possibilities are for your business.
How to calculate your monthly rent? Use the following formula:
Square footage per yr divide by 12 X the square footage of the office.
Example: $12.00 per SF per Yr /12 = $1.00 X 1,000 SF (office) = $1,000 per month for your rent.

License Number #9003558
11300 Prairie Dog Trl, Austin, TX 78750
Phone: (512) 947-5896
Steve@austin-office.com
Seller Disclosure

August 16, 2019 - 7:48 pm

Commercial Office Space Austin | Seller Disclosure Truths If you are selling a commercial office or office building , this primer (summary) can help with Seller disclosure and the truths around having to use one. Disclosure Truth 1 As a seller you can use TREC's seller's disclosure of property condition document TXR 1406 or another […]

Commercial Office Space Austin

July 25, 2019 - 8:30 pm

Commercial Office Space Austin | Summer 2019 Austin's commercial office space market for the summer of 2019 equals 2 words, higher rates! Current lease rates for commercial office space have hit all time highs in the Austin area. Vacancy rates are down now below 10%. Average asking rate is $37.00 per SF per year, see […]