Finding Austin Office Space | Easy Way Vs Hard Way
Since 2004, Shire Commercial has helped Clients find, negotiate and close Austin office space solutions.  We mentioned the easy way vs the hard way in the header above. What is easy? Easy is hiring a fee -free professional to help YOUR company find the best office solution for your business needs. You can use the internet search lots of listings on your own and here is typically what happens:
About 50-60% of listings are stale on the most prominent sites – brokers or the site facilitators do not delete expired listings or they just keep them posted with no updates.
Waiting for a listing agent to call you back, some are good , some take several phone calls.
Wasting your time and energy when you can dedicate your efforts more on your day-day business.
The Commercial Real Estate office game is played by representing the interests of the party we represent, that means You as the tenant not the Landlord. If you go it alone, the leverage is given to the other party. Why? Because they know you are most likely not immersed in the office market within Austin and Central Texas.
How to execute a good office lease?
Contact us directly via our phone number listed on our site
Complete our Free Analysis Form that provides us details on what your business requires?
Once we analyze your needs, we will provide you an answer as to how we can help you
Execute a rep agreement which provides to you "In writing" our responsibilities to you and vice versa
Timing
When should we engage? If your current lease expires in 90 days that is a good starting point. Anything further out than that is probably not necessary, your company has to be ready to execute a lease rather than looking and not being able to execute a lease for 5-6 months.  Exceptions?
For large office spaces 5,000 square feet and higher, you may have extensive finish out. If you have this type of requirement then we should commence looking at potentials 4-6 Months out if you are currently leasing your office.
Rep Agreement executed – Next Steps
 Once we have a representation agreement with you ,it allows us to make further qualification calls, set tours, negotiate terms and review your lease with a commentary provided.  For more information see the information we sent you in an email if you are working with us.
Search surveys are provided to you that meet your needs – meaning we listed to what our Clients want
We filter the properties one more time
You select the short list of office spaces you want to tour
Tours Set and Office Lease Negotiations
We accompany You on office tours
Written offers are made and strategic negotiations based on real market knowledge and experience are implemented
Lease Drafts are done once terms and conditions are approved
Lease reviews are provided with commentary
Specialists in 2 Areas | Not Generalists
Shire Commercial focuses in 2 main areas for commercial real estate, there are others that say they do everything. We do not, why? Because it is pretty tough to be really good at everything, wouldn't you agree?
Office Focus Breakdown

Offices – Class A , B or C
Medical Offices found in Class A-C type properties or standalone properties
Locations: From Georgetown to San Marcos Tx
Office -Warehouse Space
Flex Space
Bulk Warehouse Space
Large Distribution Warehouse Properties 10.000 SF and higher
Manufacturing Warehouse Property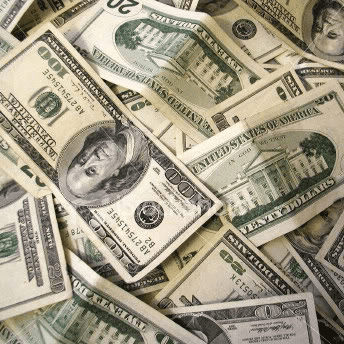 Calculating Your Office Rent
How do you calculate your office rent per month? Lease rates can be expressed as a yearly lease rate or monthly lease rate as stated in our charts.  To convert a yearly rate (Divide the yearly rate by 12) Example: $18.00 /12 equals a $1.50 per square foot per month. This will give you your monthly base lease rate. A base is defined as the amount of rent a tenant or sublesee pays without NNN expenses.  An all in office lease rate such as Full Service would include operating expenses along with janitorial and utility costs.

License Number #9003558
11300 Prairie Dog Trl, Austin, TX 78750
Phone: (512) 947-5896
Steve@austin-office.com
Austin Office Market Q3 2019

October 1, 2019 - 4:45 pm

Austin Office Market Q3 2019 | Summary report Austin's office market Q3 2019 continues to see strong demand moving into the 4th quarter of 2019. Vacancy rates have gone up approx 1% point, however it is a bit skewed due to a large company vacating their campus adding over 1M square feet of space to […]

Seller Disclosure

August 16, 2019 - 7:48 pm

Commercial Office Space Austin | Seller Disclosure Truths If you are selling a commercial office or office building , this primer (summary) can help with Seller disclosure and the truths around having to use one. Disclosure Truth 1 As a seller you can use TREC's seller's disclosure of property condition document TXR 1406 or another […]