Austin TX Office or Warehouse Property for Sale Services
Purchasing an Austin, TX Office or Warehouse Space For Sale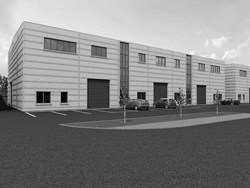 Perhaps you are in the market to purchase an Austin office or a warehouse? There are several steps that an informed buyer should make regarding commercial property. By utilizing our services, you will take advantage of our support to help you make better decisions on an office or warehouse property for sale. This is a fundamental look at what it will take, at minimum, to purchase an office condo, office building or warehouse property.
Establishing the client's needs and specifications regarding an office or warehouse for sale in Austin
Financing discussions with your lender for pre-approval
Market research for specific office condos, office or warehouse property for sale
Office or Warehouse property for sale potentials presented to you
No fit? the listings search starts over
Short list of for sale office and warehouse properties selected
Listing agents or sellers contacted for discussions regarding the for sale property
Line up professional consultants, contractors , attorneys, etc. that you may require
Tours set to see office or warehouse property for sale
Analysis and initial negotiations made on the office or warehouse
Proposals and offer letters written to be approved by you and then sent to the seller or listing agent
Office or warehouse for sale is put under contract
Secure lender commitments for perm loans, construction loans, etc.
Due diligence period commences for the office or warehouse for sale to include title searches, net income analysis, rent roll information, zoning and restrictions etc, surveys , appraisals done etc..
Due diligence completed
Office Condo , building or warehouse property is purchased (closing)
Construction and improvements commence as required
As you can see this is quite a list and it is not an all inclusive list depending on the office, office condo or warehouse you decide you are interested in. Why not have a professional to support you throughout the whole purchasing process? Contact us today to discuss what we can do for you!

License Number #9003558
11300 Prairie Dog Trl, Austin, TX 78750
Phone: (512) 947-5896
Steve@austin-office.com
Austin Office Market Q3 2019

October 1, 2019 - 4:45 pm

Austin Office Market Q3 2019 | Summary report Austin's office market Q3 2019 continues to see strong demand moving into the 4th quarter of 2019. Vacancy rates have gone up approx 1% point, however it is a bit skewed due to a large company vacating their campus adding over 1M square feet of space to […]

Seller Disclosure

August 16, 2019 - 7:48 pm

Commercial Office Space Austin | Seller Disclosure Truths If you are selling a commercial office or office building , this primer (summary) can help with Seller disclosure and the truths around having to use one. Disclosure Truth 1 As a seller you can use TREC's seller's disclosure of property condition document TXR 1406 or another […]