Austin Office Market Q1 2018 | Summary and Report
Austin's office market is staying within a specific lease rate range with some major increases in certain sub-markets based on our vacancy reporting. Vacancy has increased to close to 10% coming up from the 8% range in the last quarter for 2017. 2017 came in at a 16 year low for vacancies at 8.8%. Lots of new development are still being constructed with forecasts telling us an additional 700,000SF of new office projects within the Austin Market.
OPEX Costs (NNN) and Office Market movement

Operational costs are still on the up-rise averaging an up tick of $0.17 per square foot per month. Office market movement in Austin for Class A still remains robust with increased leasing rates especially in Downtown Austin. Full service gross leasing rates for Class B offices are coming in at just under $35 per square foot per year which is a new high for the Austin office market. Austin employment is still moving up going into the 2nd quarter of 2018.
Lease Rate Comparisons across various sub-markets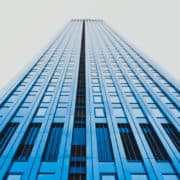 Downtown Austin in 2012 : $36.08 per square foot compared to 2018 $46.57 per square foot per year
Northwest Austin in 2012: $25.83 per square foot compared to 2018 $35.25 per square foot per year
Round Rock TX in 2012: $21.00 per square foot compared to 2018 $24.00 per square foot per year
Southwest Austin in 2012: $26.80 per square foot compared to 2018 $35.29 per square foot per year
https://www.austin-office.com/wp-content/uploads/2015/02/shirelogo_ns250tag2.png
0
0
Steve Shire
https://www.austin-office.com/wp-content/uploads/2015/02/shirelogo_ns250tag2.png
Steve Shire
2018-04-09 15:43:37
2018-04-09 15:44:05
Austin Office Market Q1 2018