Austin Commercial Office Space for Lease 5,000-10,000SF
Current Number of Listings: 164 spaces 5000-10,000SF
Highest Vacancy Sub-Market(s): Northwest & Southwest
Austin Commercial Office Space for Lease 5,000-10,000SF
On this page, you can find several sub-markets represented for Austin office space locations from 5,000-10,000 square feet of space.  By viewing the charts below, tenants can get a high-level view of what is available inventory wise along with pricing ranges.
When a tenant is searching for Austin commercial office space for lease, the layout considerations become much more intensive and you can view how to calculate the correct amount of space by going to our blog article on how to calculate office space.  Office space locations within Austin are varied and within some sub-markets have lower vacancies which will translate to higher asking rents.  Searching for which office space locations suit your needs is only the 1st step in a 15-step process, from there it is important to tour the property, negotiations, offers, and lease reviews along with Tenant improvement requirements. As a Client, you will receive the support and market knowledge from a professional brokerage firm so that you can make the right decision for your business. 
5,000-10,000 SF Office Space Lease Term Minimums
Our lease minimums for these types of offices start at 2 years, however if your company is going to require extensive finish out, realistically you should be prepared to execute a lease for 5+ years. If your commercial office space lease is less than 5 years, finish out will be more difficult and less customized for your needs.
The chart below is updated monthly and provides you lease rates without triple net expenses quantified, to provide you with more detailed specifics on what the total costs are please contact Shire Commercial directly.
Location by Sub-Market
Square Footage Range
Asking Lease Rate
Per Month
FS= Full Service
Most rates are NNN
Current number of Listings
July 2018 update
Central- CBD
5,634-10,000
$1.25 NNN-$4.90 FS
113
North East, Round Rock, Georgetown
5,300-10,000+
$1.21 NNN-$2.90 FS
52
Northwest
5,000-10,000+
$1.67 NNN-$3.20 FS
111
Southwest
7,878-10,000+
$1.38 NNN-$3.30 FS
96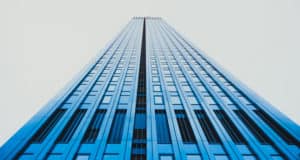 Austin Commercial Office Space for Lease 5,000-1000+SF
Starting Points
Negotiations start with finding and researching Austin commercial office space for lease potentials for you as a tenant. Layout considerations are extensive typically for large office space and we can suggest space planners for you to utilize so you can have optimum efficiency. Based on the tenant improvements and build out times , it would prudent to expect turn times to not be less than 30 days after lease execution for occupancy. We do provide an Austin commercial office space for lease calculator that you can use as a guideline to figure your layout for private offices, conference room, lobby -waiting areas and open areas as well.
Credit always plays a large part for large commercial office space for lease, all tenants will need to provide proof of financial capabilities to the respective landlord of the commercial property.

5,000-10,000SF Austin Office Expenses
Expenses are defined in terms such as
NNN (Triple Net)
NN (Double Net),
Full Service, Modified Gross and Gross.
Typically within a multi-tenant office building the OPEX or operating expenses are expressed as Full Service. This means that everything is included such as electric, janitorial, common area maintenance and operating expenses. To see more commercial office language explained go to our glossary.
Shire Commercial
License Number #0524917
11300 Prairie Dog Trl, Austin, TX 78750
Phone: (512) 947-5896
Steve@austin-office.com
Austin Office Market Q1 2018

April 9, 2018 - 3:43 pm

Austin Office Market Q1 2018 | Summary and Report Austin's office market is staying within a specific lease rate range with some major increases in certain sub-markets based on our vacancy reporting. Vacancy has increased to close to 10% coming up from the 8% range in the last quarter for 2017. 2017 came in at […]

Austin Office Market | Q4 2017

January 16, 2018 - 6:00 pm

Austin Office Market | Q4 2017 | Summary Report 2017 was a strong year overall for the Austin office market , although the last quarter was met with negative occupancy (absorption). Vacancy rates were at a 16 year low for the Austin office market as well. New development is an additional 600,000SF of space with […]